Drone technologies have advanced rapidly in just a few short years, becoming more readily available and accessible. They provide police departments and other law enforcement agencies with improved situational awareness and enhanced operational response. As a result, a growing number of police departments across the U.S. are looking to leverage their rapid deployability, reach, and adaptability throughout their policing operations.
Statistics
As of March 2020, at least 1,578 state and local public safety agencies across the United States have disclosed having acquired drones1
Of these public safety agencies with drones, 70% were law enforcement bodies1
431 of these agencies (27% percent of the reported total) have acquired more than one drone1
In 2021, the NYPD conducted 75 drone operations across the five boroughs2
During their first 18 months of operating a drone program, Florida's Polk County Sheriff's Office flew more than 750 missions, resulting in the arrests of 31 suspects and the location of five missing or endangered persons3
On average, it will cost an estimated $35,000 to $55,000 for police departments to kickstart a drone program consisting of two drone systems3
How Are Drones Being Used by Police Departments?
Search and Rescue (SAR)/Disaster Response Missions
Of all the scenarios during which police departments are deploying drones, search and rescue (SAR) missions are consistently at the top of the list. They've proven to be invaluable assets during missing person operations and disaster response efforts as well, such as tornadoes, floods, and large-scale power outages. Drones allow police departments to cover large search grids quickly and efficiently compared to what's possible with traditional ground teams. They are also much more cost-effective and quicker to deploy than conventional police air support helicopters. Their ability to livestream footage back to central command also allows command and control personnel to conduct searches remotely without the need for physical presence on-site.
Crowd Monitoring and Surveillance
Drones are an invaluable tool for police departments tasked with securing and surveilling large-scale events such as sporting events, public gatherings, parades, protests, and riots. They serve as the eyes in the sky for police officers operating on the ground, providing them with a much larger aerial field of view. This improved situational awareness allows officers to monitor a large area quickly and easily without a significant increase in manpower or having to rely on traditional police air support helicopters.
Traffic Collision Reconstruction
Thanks to their ability to capture aerial images and generate 3D mapping of crash scenes, police departments are increasingly deploying drones to reconstruct traffic collisions. This helps police departments to streamline traffic collision investigations, provide collision-related traffic impact assessment in real-time, and facilitate the clearing and reopening of roadways safely and efficiently post-incident.
Crime Scene Analysis and Reconstruction
Police departments are also deploying drones to generate aerial mapping, capture aerial photography, collect evidence, and gather other mission critical intelligence during tactical operations to aid in post-incident crime scene analysis and reconstruction.
Investigate Active Shooter Incidents/Armed and Dangerous Suspects
During active shooter incidents and scenarios involving armed and dangerous suspects, police departments can deploy drones to support tactical operations happening on the ground. Not only is it considerably safer to send in drones to investigate these highly volatile and dangerous scenarios in place of sending in police officers into direct lines of fire, but the drones can also gather significantly more informative data in real-time thanks to their expanded aerial field of view.
Why Are Drones Useful for Police Departments?
Cost Effective – Drones require much lower capital and operating expenditures compared to traditional police air support helicopters.
Lower Barrier to Entry – It is far easier to train law enforcement officers to operate drones in police related deployments rather than training them to pilot air support helicopters. The associated costs are significantly reduced as well.
Rapid Aerial Surveillance -Drones allow police departments to survey crime scenes and search grids within moments of arriving on scene, and to do so much more comprehensively from the air.
Efficiency – Drones can be deployed significantly quicker than traditional police air support helicopters
Reduced Risk – Since drones are remotely operated, they allow police officers to conduct crime scene searches and assess dangerous situations up close (such as active shooter incidents) prior to having to physically send police officers into harm's way
Related Rules & Regulations
According to the Federal Aviation Administration, federal, state, and local government offices can fly Uncrewed Aerial Vehicles (UAVs), Uncrewed Aerial Systems (UASs), Uncrewed Aircraft Systems (UASs), and small Uncrewed Aircraft Systems (sUASs), commonly referred to as "drones," to support specific missions, such as search and rescue, under either Title 14, Part 107 of the Code of Federal Regulations (14 CFR Part 107) or by obtaining a Certificate of Waiver or Authorization (COA).
Unlike standard COA applications which can take up to 60 days to be reviewed and approved, first responders (such as Police Departments) and other organizations responding to natural disasters or other emergency situations may be eligible for expedited approval through the FAA's Special Governmental Interest (SGI) process. Agencies with a Part 91 COA can also self-certify their operators. Below are some of COAs required for public safety agencies to operate drones within US airspace:
Blanket Area Public Safety (BAPS) COA – Allows public safety agencies to operate drones under 14 CFR Part 107.
Jurisdictional COA – Allows operations in Class C, D, and E airspace as well as operations conducted at night. A Notice to Airman (NOTAM) must be filed prior to flight.
Emergency COA – Allows for the one-time operation of drones at that location based on an imminent risk to life type event where piloted aircraft may need to be available or the risk of piloted aircraft is too great.
What to Know Before Using Drones
FAA Rules and Regulations  – Without a special waiver, current FAA regulations only allow drones to be flown during daylight hours, no higher than 400 feet and no faster than 100 miles per hour. Additionally, the aircraft must remain in the visual line of sight of the remote operator. 
Costs of Setting Up a Drone Program  – Flying a drone for commercial use requires training.  While the benefits far outweigh the costs, it's important for police departments to understand their goals and create a plan before purchasing hardware. 
Risk of Lawsuits - Similar to any other collision, if a drone crashes, any harmed individuals may be able to bring upon a lawsuit. This further emphasizes the importance of training, and understanding the rules and regulations, so oil and gas firms can fly safely and compliantly.  
How Adorama Drones Can Help
Top Vendors  – Adorama has strong relationships with top manufacturers like DJI, Autel, Skydio, FLIR, Flyability, senseFly, Yuneec, Draganfly and more. 
Training - Adorama offers numerous UAS training programs, from its in-house, ground-up drone training for Public Safety, to COA Development, SOP Development, photogrammetry, crime scene mapping, night and thermal operations and more. 
Subject Matter Experts  – Adorama employs and partners with dozens of drone industry experts, with vast arrays of experience, helping agencies get started flying their missions—efficiently and compliantly. 
Software and Payloads  – Adorama carries many software solutions, and our experts can discuss the right software, hardware, camera and sensor pairings for the job. 
Recommended Products 
Drones
 DJI Matrice 30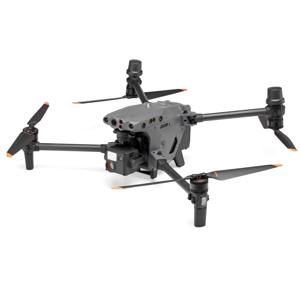 DJI Matrice 300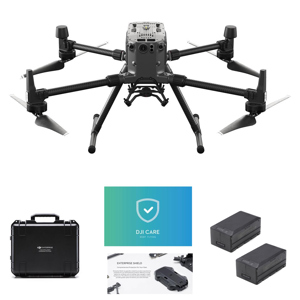 Autel 640T / Autel US Dual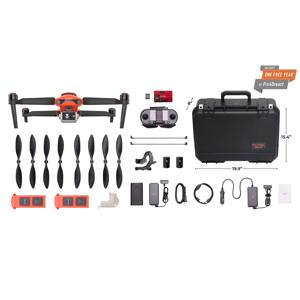 DJI Mavic 2 Enterprise Advanced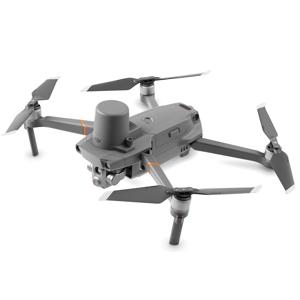 Sensors
DJI H20T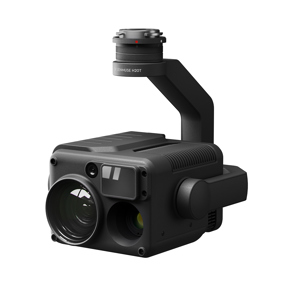 DJI H20N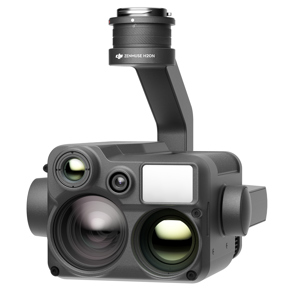 Pix4D viDoc Rover
Software
SkyeBrowse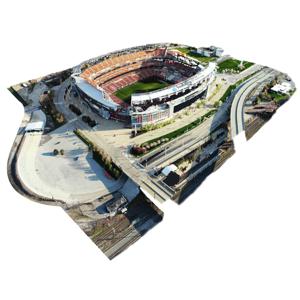 Pix4D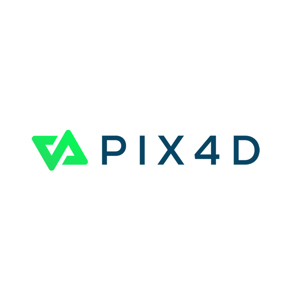 You can download this information by filling out the form below:
Click Here to see the Full/Original Article